Nike, renowned for pioneering innovation and style in the footwear industry, has been a trailblazer since its inception. However, amidst the plethora of redundant designs and market oversaturation propelled by social media, one might question if the swoosh brand is staying true to its foundational ethos. Despite some recent creative stagnation, Nike's Dunk High, especially in its elemental black and white version, remains a go to choice for the masses.
This classic model, a mainstay for sneaker enthusiasts for decades, continues to captivate a broad fanbase. Originally designed for the basketball court, the Dunk High aimed to offer athletes unparalleled comfort and support during vigorous gameplay. Yet, its sleek aesthetics quickly charmed the streetwear community, leading to its transformation from a sports shoe to a fashion statement.
The 'Panda' colorway of the Dunk Highs, featuring a smooth white leather upper with breathability-enhancing perforations on the toe box, and contrasted with black leather overlays, eyestays, and the trademark Swoosh, is particularly sought after. The striking yet simple color blocking and top-notch materials render the 'Panda' a versatile choice, harmonizing with various ensembles, which explains its immense popularity.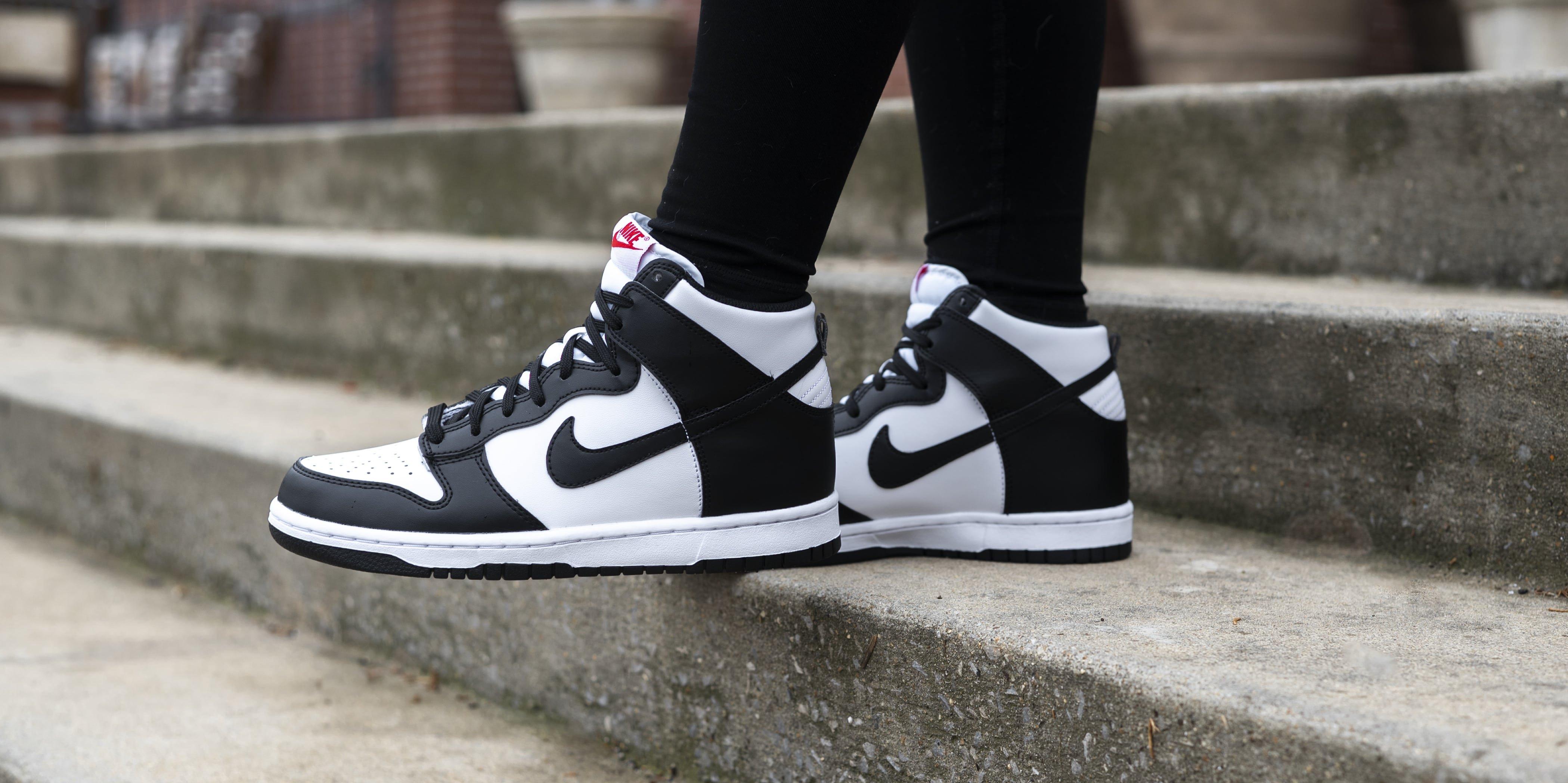 The Panda Craze Probably Started With The SB Dunk Low Staple Panda Pigeon
Nike may have diluted this colorway's exclusivity by releasing numerous iterations due to its consistent demand, but the constant shelf-clearing sales attest to the timeless allure of the black and white Dunk Highs. Black and white shoes have perennially been a go-to choice for many, but the "Panda" trend truly took off with the highly sought-after Nike Dunk SB Low Staple Panda Pigeon in 2019. This incredibly limited shoe has since gained significant value on resale marketplaces, often fetching anywhere from $800 to $1,000.
Following the success of the Panda Pigeon, Nike released the  women's Air Jordan 1 High Panda Pony, which also enjoys a robust average resale value of around $500. Recognizing the popularity of these styles, Nike strategically capitalized on the "Panda" craze, a move that yielded substantial dividends.
The brand's most notable triumphs have been with the Dunk High and low Panda shoes, which appear to be restocked every month by Nike. I won't be surprised if there may have been over 10 million pairs released through Nike alone, considering the numerous restocks we've seen.
And why not? If the formula is working, there's no need to change it. The Panda shoes continue to sell like hotcakes, demonstrating the enduring allure of this simple yet slick black and white colorway.
Despite its high demand, the Dunk High 'Black White' remains reasonably priced compared to other upscale sneakers, retailing between $110 and $120. It encapsulates an impeccable fusion of style and comfort. Its sustained popularity is a testament to Nike's knack for crafting footwear that not only transcends trends but also resonates with diverse consumer demographics across generations.
List Of Panda Inspired Black And White Shoes Recommended By Housakicks
The New Balance 480 Panda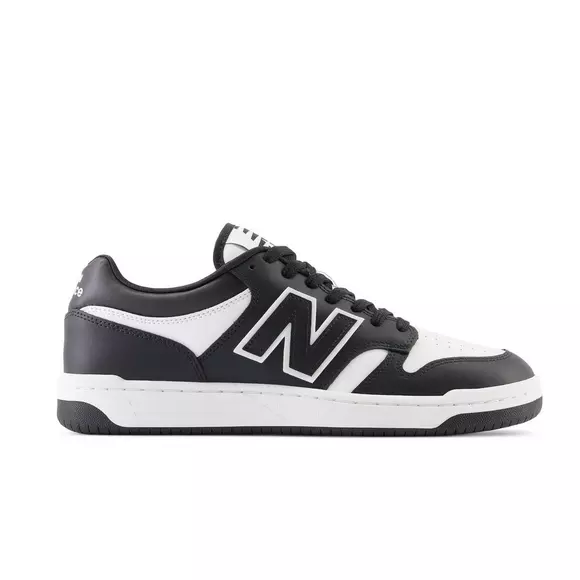 Air Jordan 1 Low KO Panda Black & White
You can purchase it on eBay now for as low as $109.99, that's about 30% below the MSRP,
CLICK HERE
Nike Dunk Mid Panda
You may Buy it now under retail via  StockX
Nike Dunk Low Panda
You may purchase it now on eBay from our featured sellers via authenticity guaranteed
Nike Dunk High Panda
You may purchase it now on eBay from our featured sellers via authenticity guaranteed