Originally posted on ARCH-USA

Air Jordan 3 Retro officially returns. Release date is "Black Friday" Nov. 25, 2016 at a retail price of $220.
The Cyber Monday was the first retro 3 out of the vault for Jordan Brand this year. It. was. a. flop. Right now the Cyber Monday 3 is selling below retail and because the shoe was available early and no one bought it never even made it to retail on the third party marketplace. The True Blue Air Jordan 3 is not the Cyber Monday. Nike understands this and they have given the True Blue the first retro OG treatment since its original release. Does this mean a damn thing on the resale market though? Will the Retro 3 pop? I mean is this the what Jordan Brand has to do now to recapture the attention of a market infatuated with running silhouettes and casual kicks? Let's get to it.
Since I do 3 checks before my decision I will weight them on a scale of 1-9. The max points on a scale = +3
*** New addition to the rating system: 0-25% = +1    26-55% = +2     56% and up is +3
First check: My Flight Club Check is always first and I honestly don't look at anything else when I'm writing and doing this projection. I go to Flight Club and begin to build my analysis. I do so by looking closely at the site and then reducing the price there by 50-100 dollars depending on the model. The Retro 3 has always been a classic which was is why I was so surprised about the Cyber Monday. Was it the non OG colorway? Maybe. What I think happened is JB failed to add that one element even if if was black, elephant grain leather print. By removing that element they doomed the Cyber Monday. The True Blue has everything going for it, which places it in the same class as the 2011 release which is still going for 400+ with the Jumpman. Add the Nike Air to the heel counter and the True Blue 2016 should pop right? Right now a week early FC has the shoe at 350-375. When you think about the fact that the White Cement 88 is still popping at 600 this seems like a surprise, but it isn't. 2016 is a different year. I think the 2016 will affect the resale price of every Retro 3 on FC and this is why, the Yeezy 350 V2 drops on the same day in 3 colors. The Bape Adidas NMD also drops in 2 colors. The UltraBoost in black is restocking… Jordan Brand has a fight on its hands. This is why the True Blue is currently at 350-375 with OG branding. If retail is 220 and tax adds 15 dollars the price of the TB3 is 235.00. If you don't flip it through the Gram or in person (which is dangerous) you will lose 13-15% in fees so place the resale at the high end of 375.00 and your fees will be 48.75. That means your cost before shipping is 283.75 + 15.00 shipping = 298.75. If you don't get a discount you are basically at 300 which means you earn 75.00 dollars on your investment. That's a 25% return which places the True Blue at +1. Not what you thought it was going to be huh? I do think that most people will flip this through PayPal which means you add that 48 back into your pocket so I'm giving the Flight Club Check a…
Rating = +2
Second check: My second check is always on eBay. When I hit ebay I get a real time valuation of the True Blue 2016. Here are the last four pair sold: 300 + 350 + 278 + 310 = 1238.00/4 = 309.50 per pair. eBay officially gets my "You Stay Effing Up the Game" Badge. If I was still flipping shoes, I would put the drop squad out on the eBay sellers. The market no longer holds the value because Team Early is obviously getting the shoe on either the five finger discount, or someone has an account. If the average price is 309.50, based on my FC check the total cost going in is basically 300.00. If you're making 10 bucks, what's the point? 10.00 bucks is still a profit, but because the shipping is free, you lose 5 bucks. My eBay Check is
Rating = +0
Third check: My third check is always looking for the hype on a shoe. I'm sticking with my latest evaluation tool of visiting StockX. https://stockx.com/air-jordan-3-retro-true-blue-2016 When you take a moment to check out the current postings on StockX you see the shoe at 310-375.00. The highest bid? 170. WTF? I've been analyzing StockX lately and it has one flaw, that I think should be fixed. The listings need a minimum buy price of retail. I get that this shifts the market and doesn't make it as free as it could be. I get that this makes me a shoe socialist, but it's insulting to someone giving up their pair to list it and deal with stupid ass highest bids. Like really? You think I'm letting this joint for for that janky ass bid? Anyway, every size available on StockX and there haven't been any sales yet. This is not a good sign so I have to revert back to my Launch Locator checks. Look at this picture!!!!!!!!
The True Blue will be a serious general release. Why even go out of your way to buy it early?
Rating = +0
Should You Buy To Flip? The total rating for this shoe is a +2. Like the Cyber Monday 3 this will not be a shoe that will be hard to pick up. If you are trying to make a come up,you would be better off picking up a Little Caesars Hot N Ready because that's the only deal you're getting on Black Friday. Jordan Brand as a third party shoe may be in for the toughest holiday season in the last 5 years.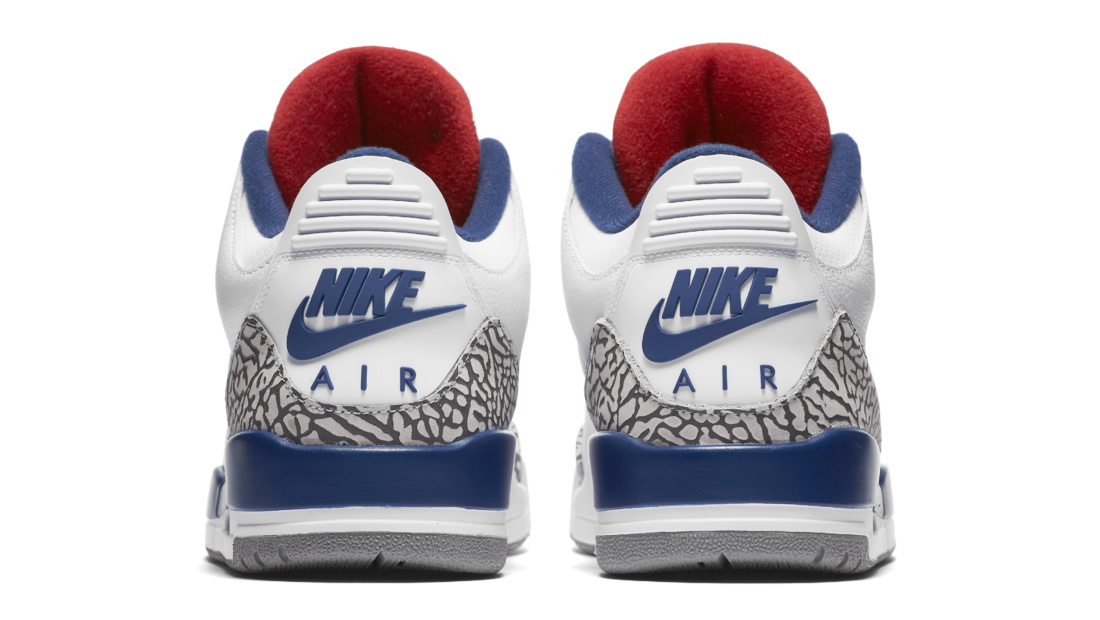 Chris B. is the founder of ARCH.

The ARCH network is unlike other sneakerhead sites. ARCH is a more informative look into sneaker culture. By presenting information about the business of sportswear through marketing analysis, updates on stock prices and introductions to new brands and styles, the site is easily distinguished from the everyday site only giving you release dates.

You can follow me on Twitter or any of the links above.