Welcome to another edition of the Legit Check! Today we'll be discussing how to spot the Supreme Nike SB Dunk Low Rammellzee . I came across  a well done  side by side comparison  video  by Real Vs Fake Official via Youtube and here are the most relevant information I collected. We'll cover a lot of the details, including the sides, the back, the toe, insole, outsole  and more. So grab your shoes and let's get started!
TOE: Real Vs Fake Supreme Nike SB Dunk Low Rammellzee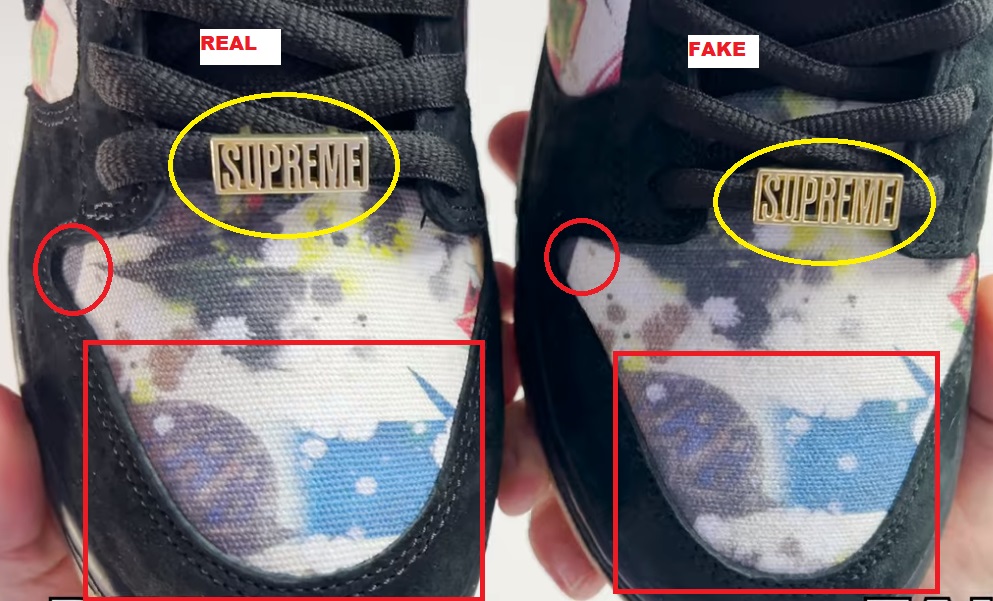 First, you can clearly see that the spacing between the edge of the toe and the graphics is much wider on the fake pair. Next the graphics themselves have a darker undertone on the fakes. And if you zero in on the red circle, you'll notice how the area highlighted is much darker on the fakes. Lastly check out the Supreme logo, the quality of the craftsmanship is subpar on the replica pair, the nuances are pretty clear.
TONGUE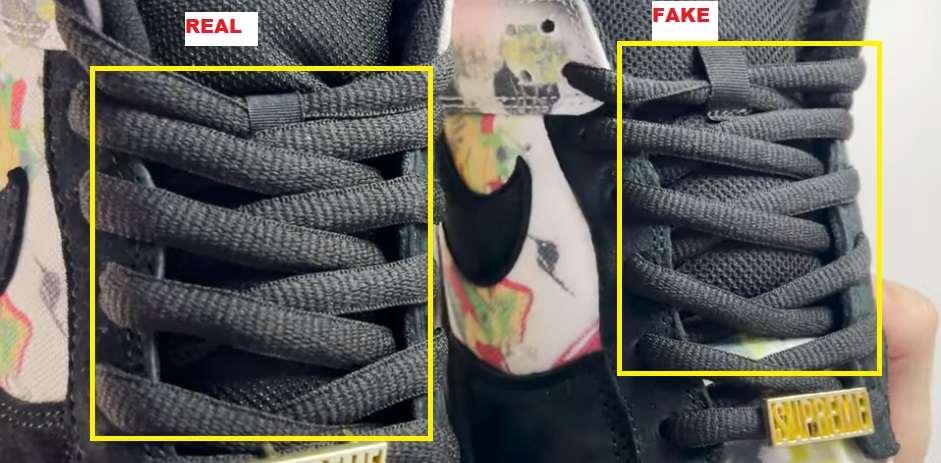 The laces are much thicker on the authentic pair, see yellow square, it is very obvious.
SIDE: Fake Supreme SB Low Rammellzee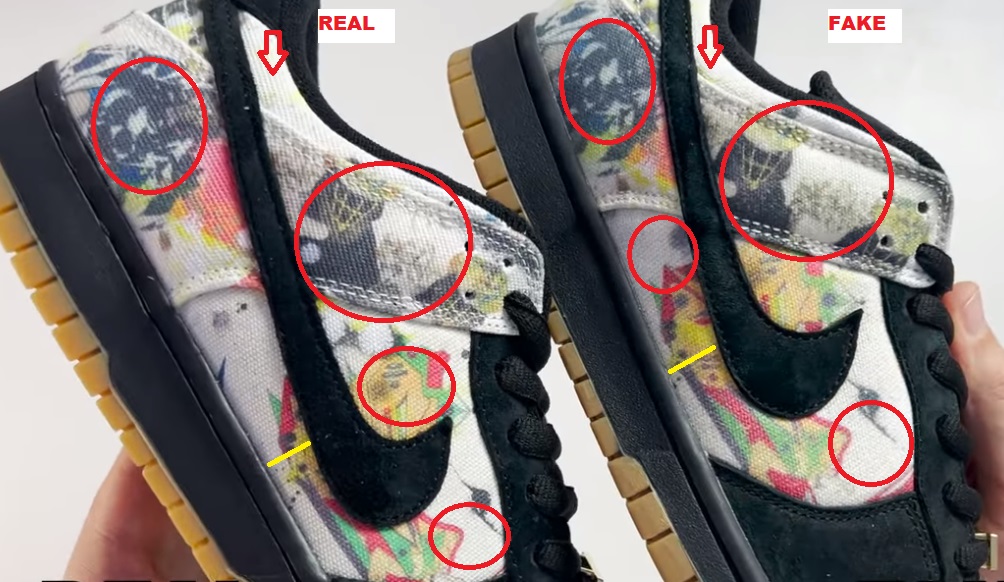 The fake pair features graphics with a distinctively darker undertone, as indicated by the red circles. Moreover, the swoosh logo is situated higher on the counterfeit pair, see yellow dash. Meanwhile, the quarter panel underlay on the authentic pair has canvas-like material with visible lines, which are noticeably absent on the fakes – see the red arrow.
BACK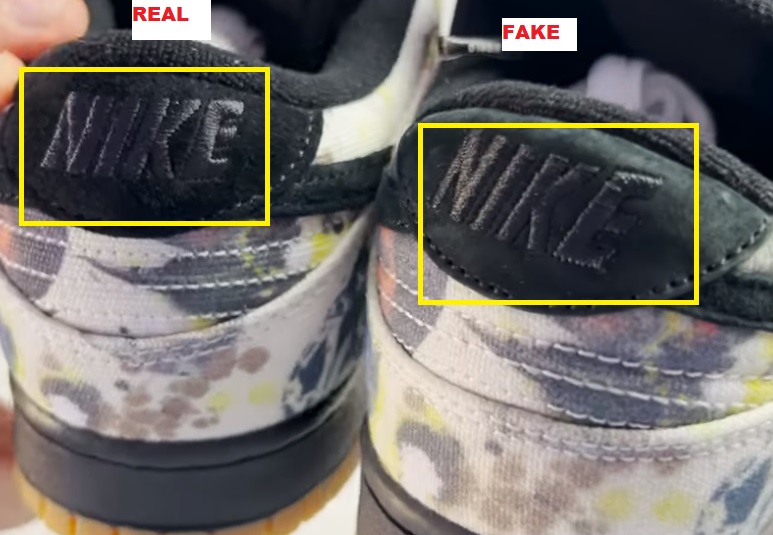 First, you'll notice how the heel tab is significantly darker on the real pair.