Originally posted on ARCH-USA

The Thread Landing
Source: The Thread | Stance
Stance collaborated with the NBA on some of the dopest socks in the game over the last few years. That all came to an end when Nike became the league's official outfitter. While a brand like adidas allowed for Stance to grow by developing socks for players and teams, Nike in typical Nike fashion wants every part of what's theirs. There isn't anything wrong with that of course; when you pay billions for a contract you have to maximize that exposure. The drop from the NBA made Stance less visible. I mean if you had a copy of NBA 2K17, Stance was all over the place in the game play. They have collaborated with D Wade on his WOW x Stance collabs with Li Ning, and they took that effort and decided to use a very smart strategy to remain relevant in footwear and sports entertainment.
In the picture above you can see the alignment with New Balance. New Balance no longer works with the NBA since they killed off the basketball division; much to the Red Mamba's chagrin. The brand has placed a lot of emphasis into MLB and the result has been solid. They've created some dope cleat collabs and turf footwear for those players. In some instances those collabs included Stance collabs. New Balance also has delivered some incredible Stance collabs for Lifestyle.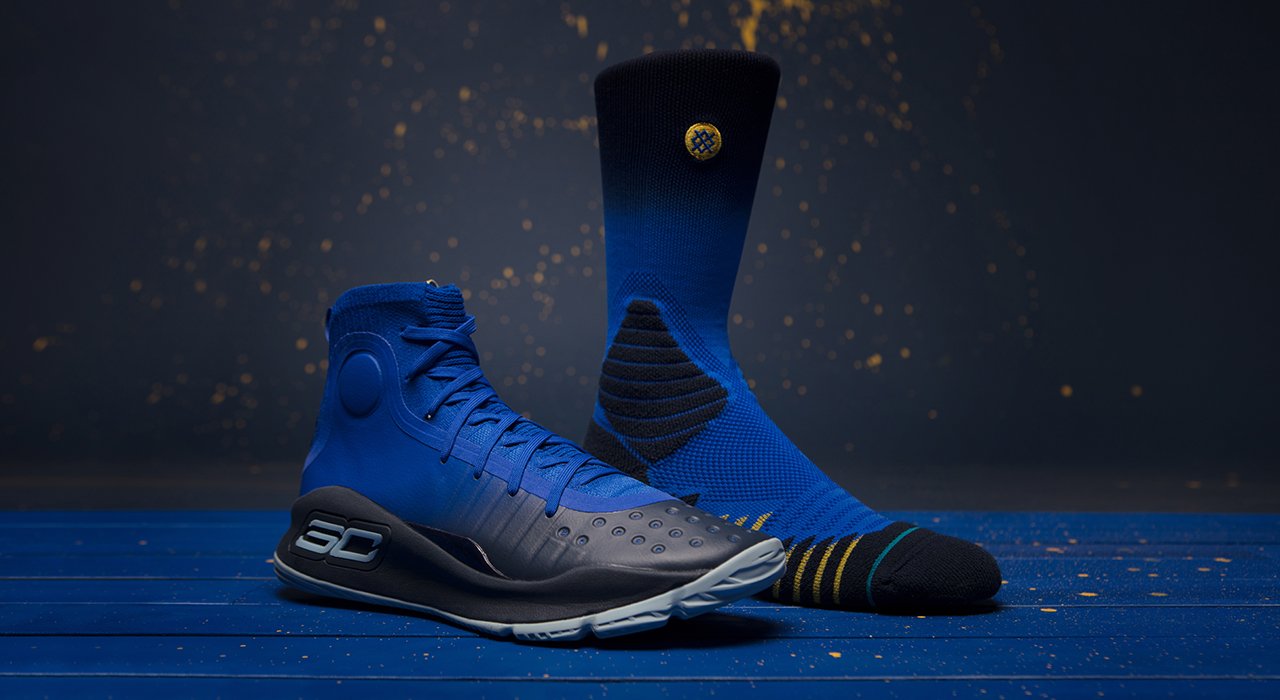 This alignment with Under Armours is a natural fit for Stance as the brand that will begin sponsoring MLB in 2020 will be Under Armour. This means that Stance is playing with two major players in footwear without any ill regard by either company. New Balance gets to promote Stance with its packs and Under Armour gets an early partnership with the sock makers in creating packs for the Curry 4 the best shoe to drop by UA.
Stance has a number of new features and collaborations with colleges and movie franchises like Star Wars and they've also launched their Uncommon Thread blog for content creation to stimulate interaction on their platform. All solid moves by a brand that I can see eventually moving into under garments and apparel if they desire. Stance has enough brand cache now to do something that Foot Locker or a chain like Finish Line or DTLR could use to offset Nike's DTC push and other footwear companies' DTC moves; one of these chains could pull together a private label collection with Stance. That would be dope.
Use the source link to read more on The Uncommon Thread.