February 14 is just around the corner and if you're looking for the perfect gift for that special someone who loves sneakers, then you should definitely check out the new Nike Dunk Low Valentine's Day.
The shoe exudes romance with its pale ivory, soft pink and night maroon  color scheme. The leather build with mesh tongues pairs perfectly with the maroon base overlaid with pale ivory midsoles for an overall sweet yet classic look. Don't forget about the pink tongue labels and insoles that bring everything together! For purchase purposes, refer to the details below
Where To Buy The Nike Dunk Low Valentine's Day
Price:$120
Release Date: 2023-02-07
Style Code:DR9705-100
Color: Pale Ivory/Medium Soft Pink-Night Maroon
Retailer(s)
You may also purchase it on eBay from our featured sellers, CLICK HERE
Dunk Low Valentine's Day Resale Value
Popularity/ Demand
Interest for the shoe was pretty dead all throughout as you can see in the image above. There were a few peaks prior to 2023 and every single one o them had a score below average except one between August 21 and 27 ( with a score above 75). But interest picked up in mid January and is currently at its highest at a 100. The ratio between buyer's offers and sellers  on the secondary market is about 54:103 with the supply exceeding the demand by 48% almost.
Are people actually buying the shoe?
The sell through rate is 95%, 2.4 times above average. People are definitely highly interested in this colorway.
Current Average Selling Price
The chart above gives us a breakdown of the average sale price of the shoe since February 5, 2023. As you can see, the price went up by $3 within a 24 hour span and is currently $174. Let's find our five number summary for further details.
Minimum: $141
Quartile Q1: $156
Median: $160
Quartile Q3: $195
Maximum: $219

The lowest sale recorded was $141, for a size 8 while the highest was $219 for a size 10.5. 25% of the shoes sold for prices between $141 and $156 ( see next chart for sizes). 50% sold for prices from $156 to $195 and the remaining 25% sold for prices between $195 and $219. There were no outliers so the distribution was normal. The overall average resale value is $172 with a volatility of 13%. You can expect 95% of the shoe to sell for prices between $146 and $198, leading to profit margins between +$5 and +$52. The next chart will give you a summary of the profits earned by size sold.
33% of the shoes led to profit margins between $45 and $65 ( sizes 4- 6). 44% led to earnings between $10 and $20 ( sizes 6.5,7,8,8.5,9.5,10,11 and 11.5). 22% generated profits between $20 and $35 ( sizes 15,9,7.5 and 10.50. There is only one size that led to a profit under $5 ( size 12), but it is important to note that the sales' count on the size 12 was 1 ( a small sample size).
Verdict
The Valentine's Day Dunk Low is definitely a relatively good shoe to resell especially if you target sizes 4 through 6. Margins produced are above average for those sizes. You're not going to lose money if you sell any other sizes but your returns will be abysmal.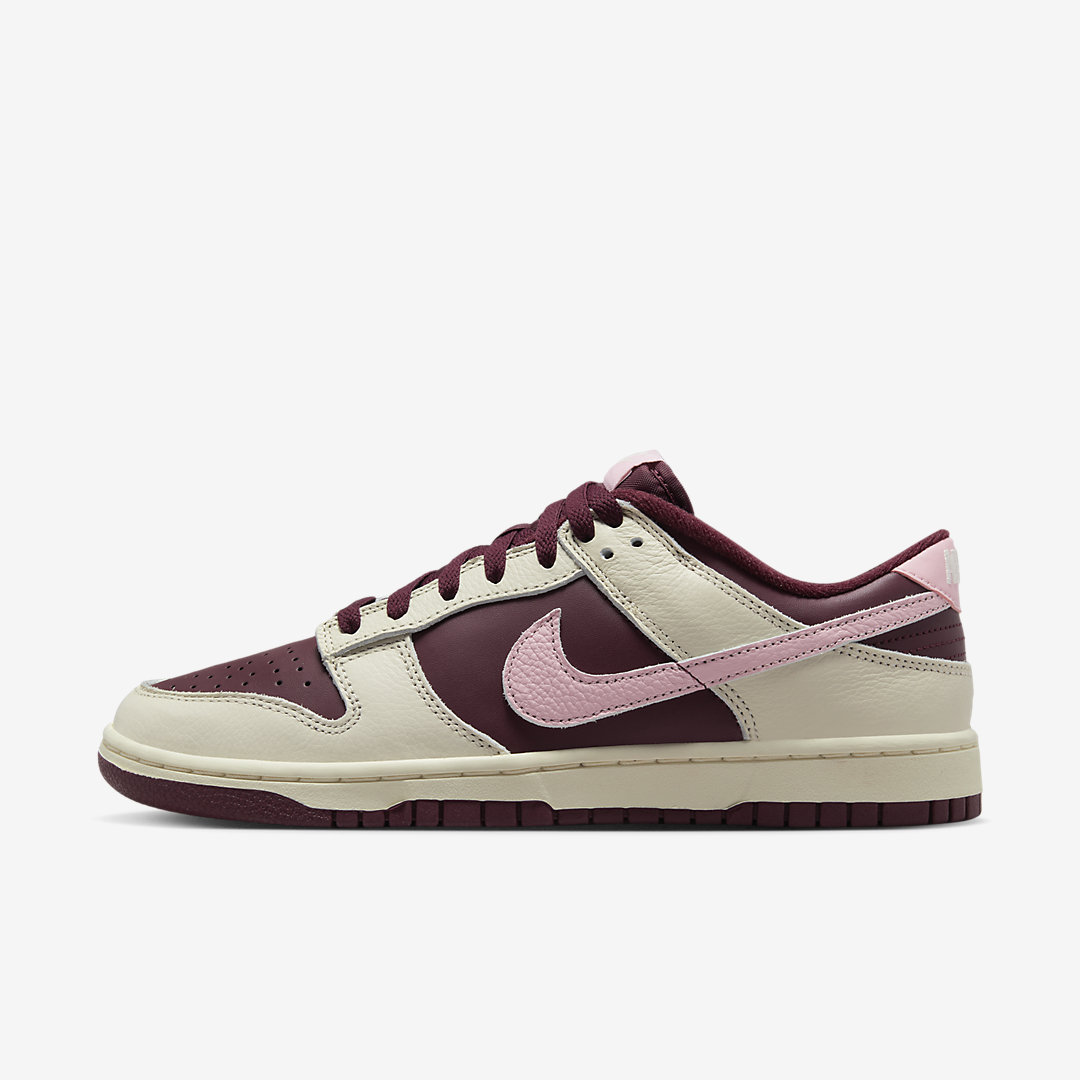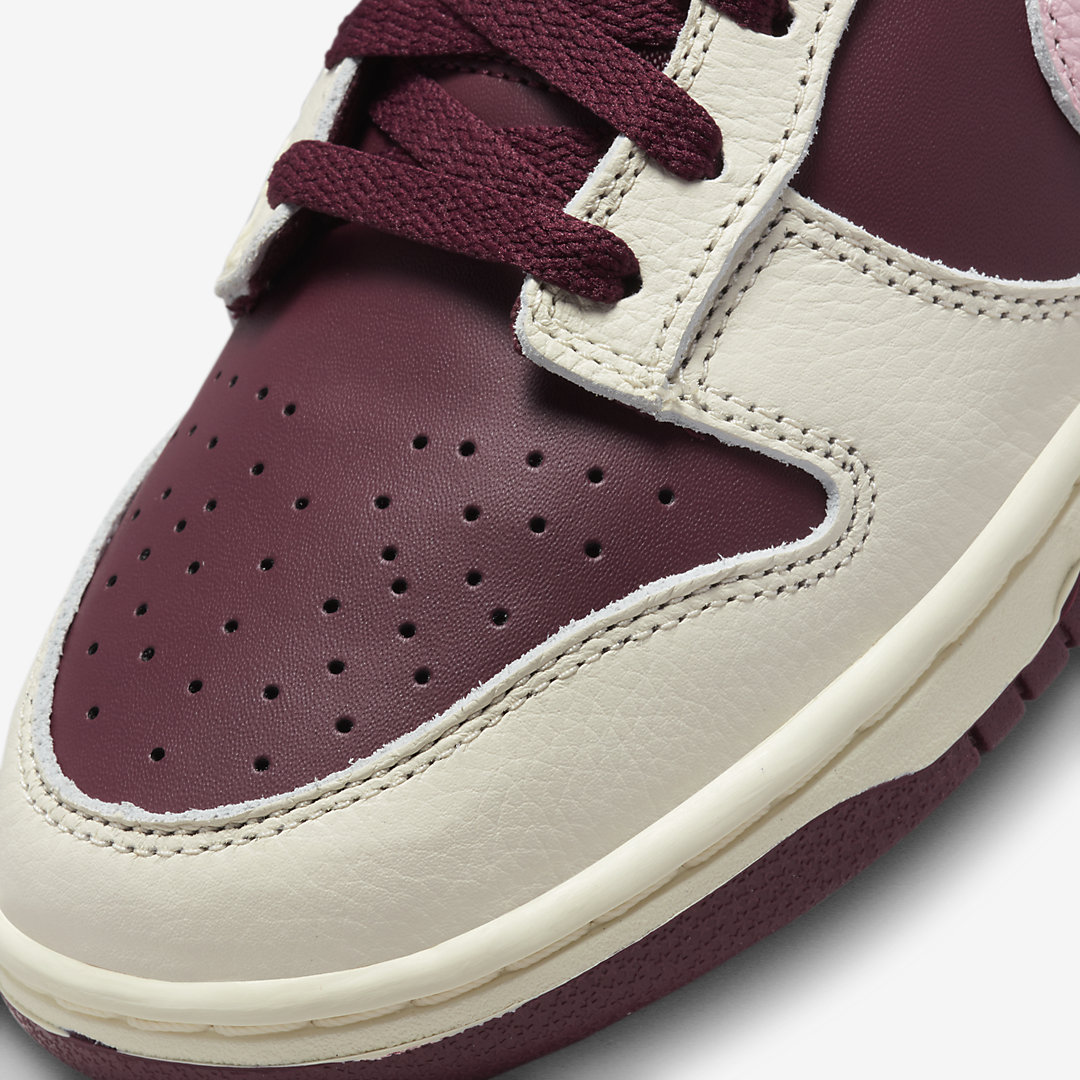 images courtesy of Nicekicks 
Review
Here's a Thorough Review of the shoe as well as an on foot look at it courtesy of GLOZEUS on youtube
Latest posts by tayib salami
(see all)