Sneakerheads, gear up for the latest collaboration between James Whitner, the visionary owner and founder of The Whitaker Group and A Ma Maniére, and Jordan Brand. Following up on their successful Air Jordan 1, Air Jordan 2, Air Jordan 3  and Jordan 4 releases, the two brands have teamed up once again to bring us a special collection of the A Ma Maniere Air Jordan 12 sneakers. This time around, the shoes will be available in women's sizing and come in two colorways: a sleek Black base and an equally stylish White makeup. Both versions feature premium materials and waxed laces with Burgundy Crush detailing that adds a touch of elegance to these already stunning kicks. As with previous collaborations, you can expect to see A Ma Maniére branding throughout the shoe and special co-branded insoles housed in unique packaging.
For purchase purposes, refer to the details below
A Ma Maniére x Air Jordan 12 White Burgundy
Colorway: White/Black-Burgundy Crush
Style #:DV6989-100
Release Date: March 2, 2023
Price:$225
Where To Buy:
Buy it now via StockX, CLICK HERE
A Ma Maniere x Air Jordan 12 Black Burgundy
Price:$225
Release Date: 2023-03-02
Style Code:DV6989-001
Color: Black / Black / Burgundy Crush
Where To Buy:
Buy it now via StockX, CLICK HERE
Resale Value: Jordan 12 A Ma Maniere
We'll start with the White pair, let's check the records below
Lowest sale recorded: $310, size 9.5w
Quartile Q1: 384.5
Median: 405
Quartile Q3: 456.5
Highest sale recorded: $899, size 14.5w

As you can from our five number summary the lowest the shoe sold for was $310 for a size 9.5w while the highest was $899 for a size 14.5w. 25% of the shoes sold for prices between $310 and $385 ( see next chart for sizes), while 50% sold for prices from $385 to $457. the top 25% sales were between $457 and $899. There were two outliers, $599 and $899 corresponding to sizes 11.5w and 14.5w. With these two outliers removed, the overall average resale value is $422, with a 12% volatility. You can expect 68% of the shoes to sell between $371 and $473.
These will lead to profit margins between +$99 and +$191, for mark ups between 41% and 80% ( 2.7 to 5.3 times above average), that's very good. The next chart will show you the current earnings by size sold.
The verdict is very clear on this shoe. If you're a day trader, any size you pick up will generate significant returns. The sizes to target for homeruns are sizes 11w and above, they yield to considerable margins.
Now let's talk about the black pair. We'll start with our five number summary.
Minimum: $270
Quartile Q1: $299.75
Median: $324.5
Quartile Q3: $353.75
Maximum: $437
The lowest the shoe sold for was $270, size 10.5w while the highest sale was $437, size 14.5w. 25% of the sales were from $270 to roughly $300, while 50% were between $300 and $354. The remaining 25% sold for prices between $354 and $437. There were two outliers, both at $437, corresponding to size 14.5w. The overall average sale price without the outlier is $326 with an 11% volatility. At $326, you're looking at $58 profit margin, a 24$ mark up ( almost twice above average). While the black pair is definitely producing a profit, the white pair appears to be the more lucrative one. Let's check out the current earnings by size sold for the black pair.
For the black pair, the best sizes to target are sizes 11w and above as well, but they do lead to lesser margins in comparison to the white pair. In any case, both colorways are going to be among some of the best sneakers to resell this month for day traders.
Air Jordan 12 Performance Review
The shoe has been praised by many for its reliable traction, quality materials, responsive cushioning, excellent lockdown, and overall support.
Traction
The sneaker scores high in the traction department with a rating of 9 out of 10. The herringbone pattern on the outsole provides excellent grip on both indoor and outdoor courts.
Cushioning
With a rating of 9 out of 10 in cushioning, the  Jordan 12 offers responsive and comfortable cushioning. The full-length Zoom Air unit in the sole provides a plush feel underfoot.
Court Feel
The court feel is rated at 8 out of 10. Despite having ample cushioning, the shoe still allows for a good amount of court feedback.
Fit/Lockdown
The fit and lockdown are rated at 7 out of 10. While the shoe offers a nice fit overall, some users have reported issues with heel slippage.
Support
The shoe scores high in support with a rating of 10 out of 10. The shoe features a carbon fiber shank plate that provides torsional rigidity and stability during lateral movements.
Overall, the Air Jordan 12 Retro is an excellent basketball shoe that delivers on style, comfort, and performance. Whether you're playing on indoor or outdoor courts, this shoe will provide you with reliable traction and ample support to help you perform your best on the court.
Sources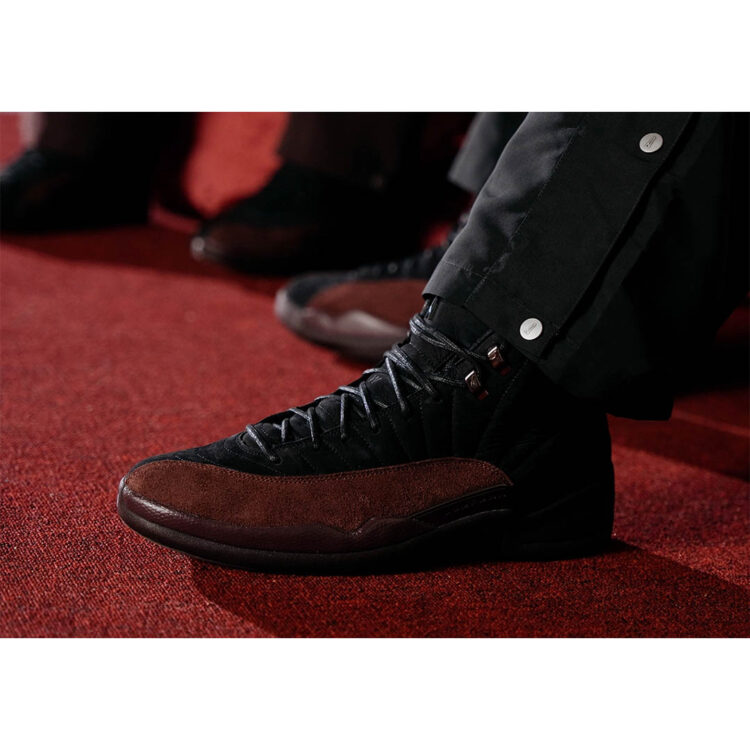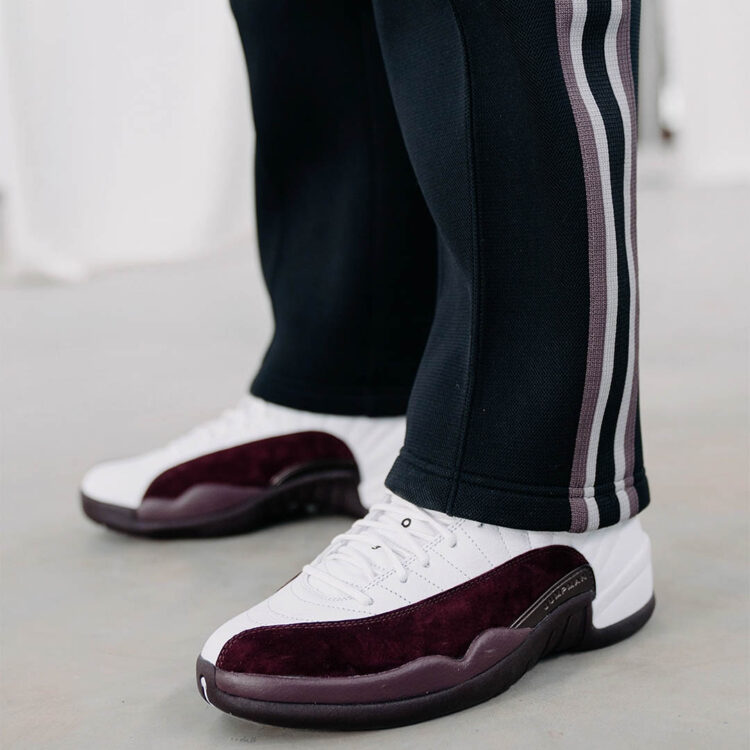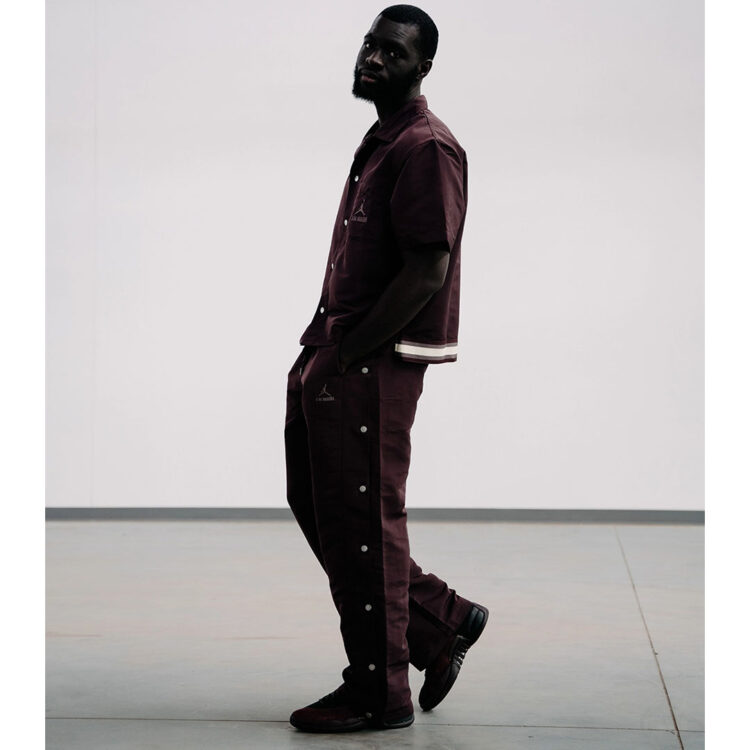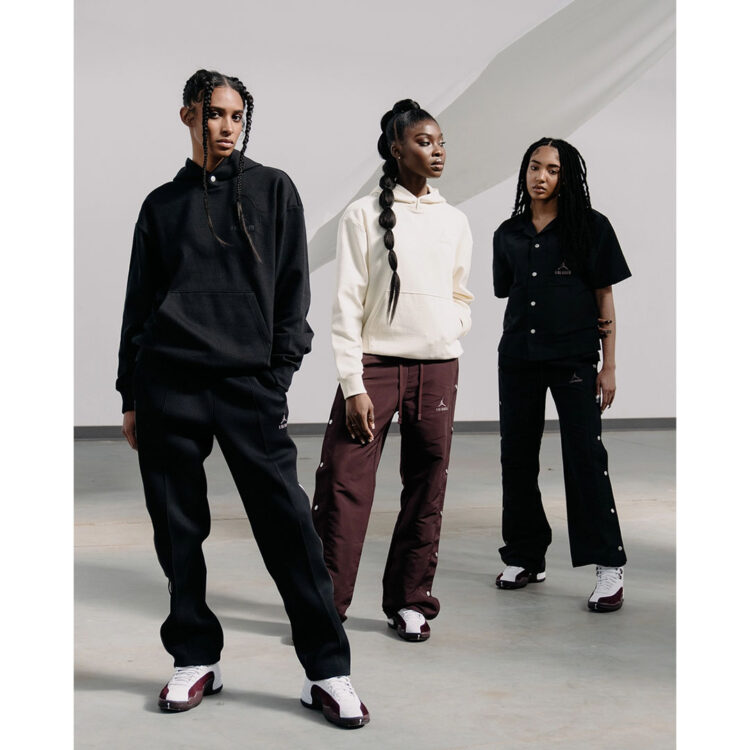 image via Nicekicks 
Latest posts by tayib salami
(see all)