The sneaker world is abuzz with the latest release from Adidas – the Yeezy Boost 350 V2 MX Dark Salt. Releasing on August 21, 2023, this unique sneaker has quickly become more than just a footwear option; it's a statement in comfort and style. The shoe showcases an intriguing "MX" pattern across its upper, blending a spectrum of earthy and neutral tones. This blend of shades lends the sneaker a versatile yet attention-grabbing aesthetic, perfect for those looking to make a subtle statement.
The design doesn't compromise on comfort or functionality. It features a black lateral stripe and is completed with a charcoal-like Boost cushioning, offering unparalleled comfort and support. The shoe also includes a standard lace closure, ensuring a secure fit. As Adidas gradually introduces its overstock inventory into the market, the Yeezy 350  Dark Salt is among the latest offerings. With its combination of style, comfort, and Adidas' innovative BOOST™ technology, this sneaker is undoubtedly a valuable addition to any collection. For purchase purposes, refer to the details below
Where to Buy The Adidas Yeezy Boost 350 V2 MX Dark Salt 
Price:$230
Release Date: 2023-08-21
Style Code:ID4811
Color: Dark Salt / Dark Salt / Dark Salt
Retailer(s)
You may also purchase it on eBay from our featured sellers via authenticity guaranteed
Resale Value: Yeezy 350 V2 MX Dark Salt
The chart above gives us a summary of the average sale price of the shoe on third party marketplaces since August 16,2023. As you can see above, prices went from $256 to $229 from the 8/16/23 to the 17th and back up to $250 the very next day. Let's see what the five number summary reveals,
Minimum: 195
Quartile Q1: 214
Median: 221
Quartile Q3: 248.25
Maximum: 381

The lowest sale recorded was $195 for a size 7.5 while the highest sale was $381 for a size 13.5 ( this shouldn't be a surprise). 25% of the shoes sold between $195 and $214, while 50% sold between $214 and $248.25 ( see chart below for sizes). The remaining 25% sold between $248.25 and $381, and there were two outliers, $364 and $381 corresponding to sizes 13 and 13.5.
The overall average resale value without the outliers is $228, that's below retail leading to a -$37 loss. Let's see what types of return each size is leading to.
Observations
79% of the sales led to major losses, that is sizes 7 to 12. Sizes 12.5 led to a +$6 profit, a 2% mark up ( way below normal). Now sizes 13 and 13.5 on the other hand generated some substantial returns $87 and $103 respectively ( 36% and 42% mark up) 2 to 3 times above normal. But it is important to note that for those sizes only a single sale was recorded.
In conclusion, I wouldn't recommend reselling the Adidas Yeezy Boost 350 V2 MX Dark Salt as most pairs are leading to massive losses. This is however great news for buyers, who will be able to grab a pair for right around retail or even below. Retailers will also not have a hard time ding away with their inventory as prices on the secondary market are dancing around the suggested MSRP.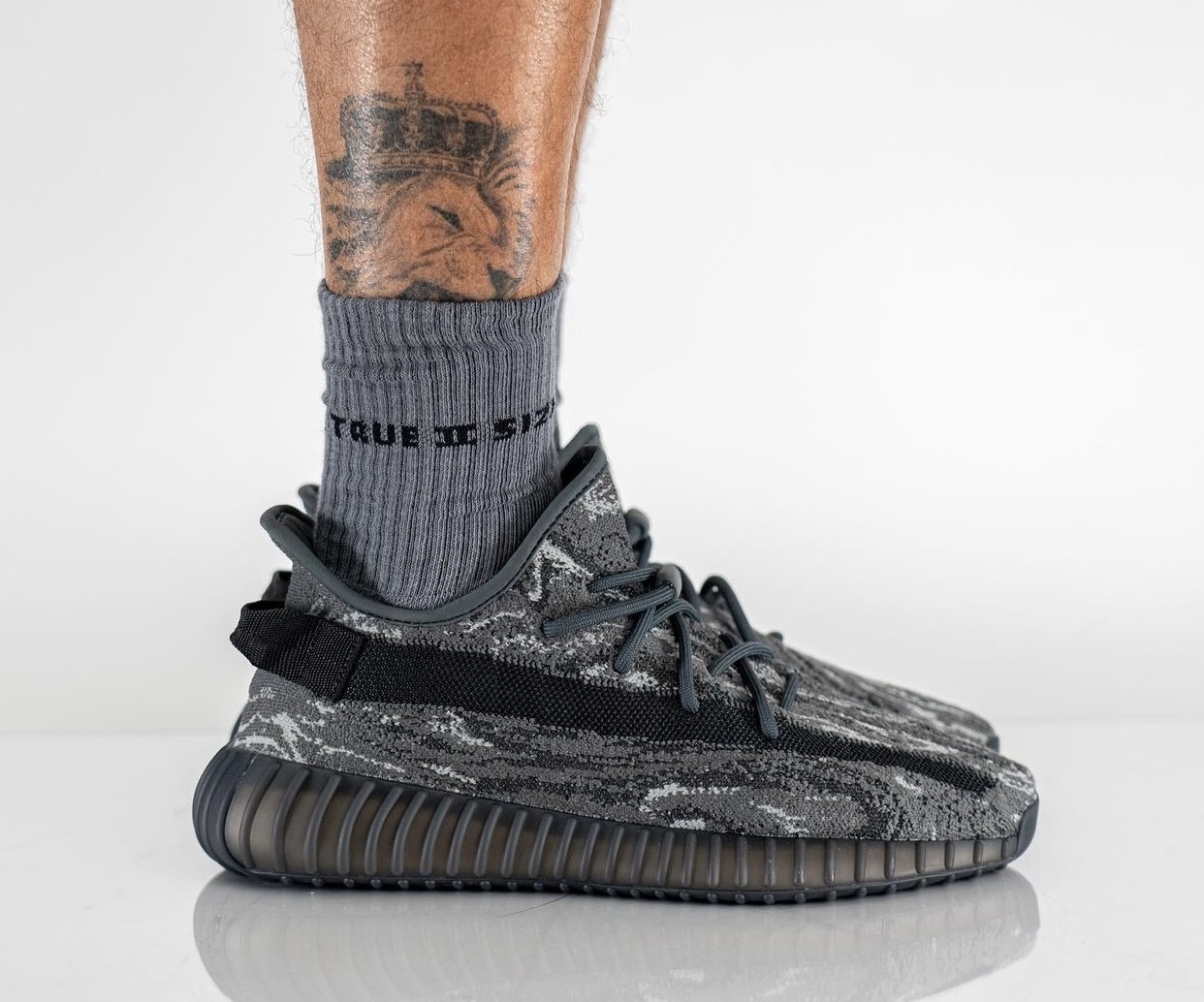 On Feet look courtesy of Yankeekicks