With the Celtics currently at the top of the Eastern Conference and Jayson Tatum being a Jordan Brand's athlete, it's no surprise that Nike is the Air Jordan 2 Lucky Green.
The shoe features many of the elements reminiscent of the OG AJ2, including faux lizard skin, sleek lines, and no Swoosh. These features help maintain the minimalist elegance and refined look of the original design, while still paying tribute to the Celtic's iconic colors. The shoe also sport a partially aged  midsole in keeping with the vintage concept. If you're looking to grab a pair, refer to the details below
Where To Buy The Air Jordan 2 Lucky Green
Colorway: White/Lucky Green-Sail-Light Steel Grey
Style #:DR8884-103
Release Date: February 3, 2023
Price:$175
Retailer(s)
Buy it now on eBay, CLICK HERE
Buy it on StockX, CLICK HERE
Jordan 2 Lucky Green: Resale Value
Popularity/ Demand
Interest for the shoe has been relatively low. Data from February to October shows no significant queries. However, Mid November saw a peak of 100/100 on the chart, followed by a dip below average (under 50). There was another peak at 70 in early January and it has since dropped again. With its official release just two days away, there is minimal interest regarding it.
The ratio of the number of requests (demand) to listings (supply) on the secondary market is 53:111, with supply outnumbering demand by a 52% margin. . Does this affect the sell through rate?
Sell Through Rate
Surprisingly, the sell-through rate for this shoe is 56%, which is 1.4 times higher than the average. Even though supply outnumbers demand, the STR is still 16% above average.
Current Average Sale Price
The chart above gives us a summary of the average sale price of the shoe since January 27,2023. The shoe went from $206 to $193 within a four day span, decreasing by an average of -$2.78 per day. Let's see what the five number summary reveals.
Minimum: 165
Quartile Q1: 189
Median: 199
Quartile Q3: 207
Maximum: 216
The lowest sales recorded occurred on January 30th for a size 10.5, at $165. The highest sales was $216 for a size 9.5, on January 27. 25% of the sales were from $165 to $189 and included  7 sizes 10, a size 10.5, 6 size 11, and 2 size 12. 50% of the shoes sold for prices between $189 and $207 ( see next chart for sizes). And the remaining 25% sold for prices between $207 and $216. There were no outliers.
The overall average sale price is $197 with a 6% volatility, so you can expect 68% of the shoes to sell for prices between $185 and $209. The next chart will give us a breakdown of the earnings/losses by size sold.
As you can see from the records, 50% of the sales led to no profits or a loss ( sizes 8.5,10,10.5,11 and 12). And the remaining 50% led to earnings under $15.
Verdict
For day traders, this is a shoe you definitely want to avoid reselling, prices are probably going to decrease by an additional $10 to $15 when the shoe releases officially. This is probably a shoe that is readily available at the Nike Employee store. It is certainly great news for buyers since they'll be able to snatch a pair for right around the retail price.
For those looking for a long term option, this might be a good one to look at. You can expect prices to plateau at $400 within the next 24 to 36 months, which will certainly leave you with some interest margins. I'll monitor the shoe closely.
Jordan 2 Lucky Green: Review & On Foot
The review is courtesy of Jay The SneakerGuy via Youtube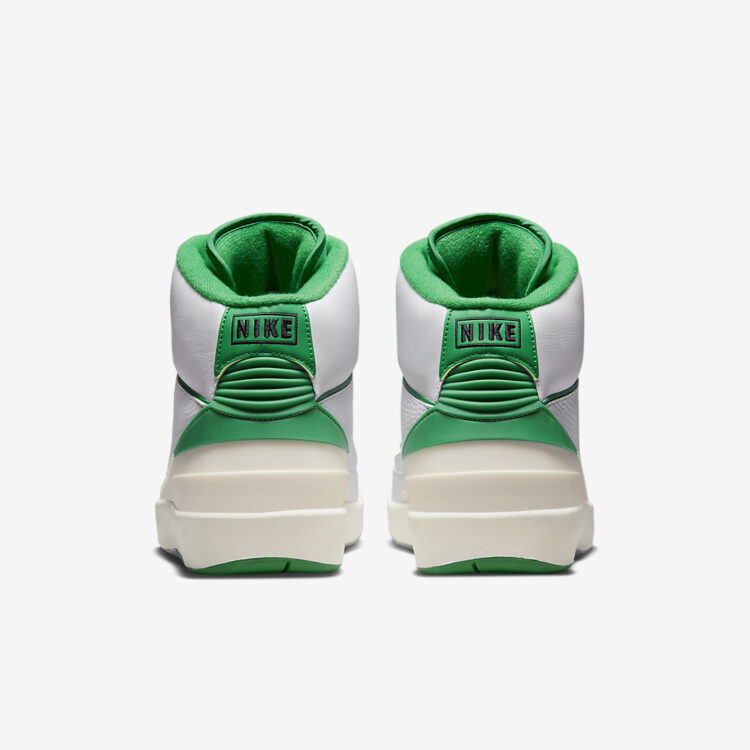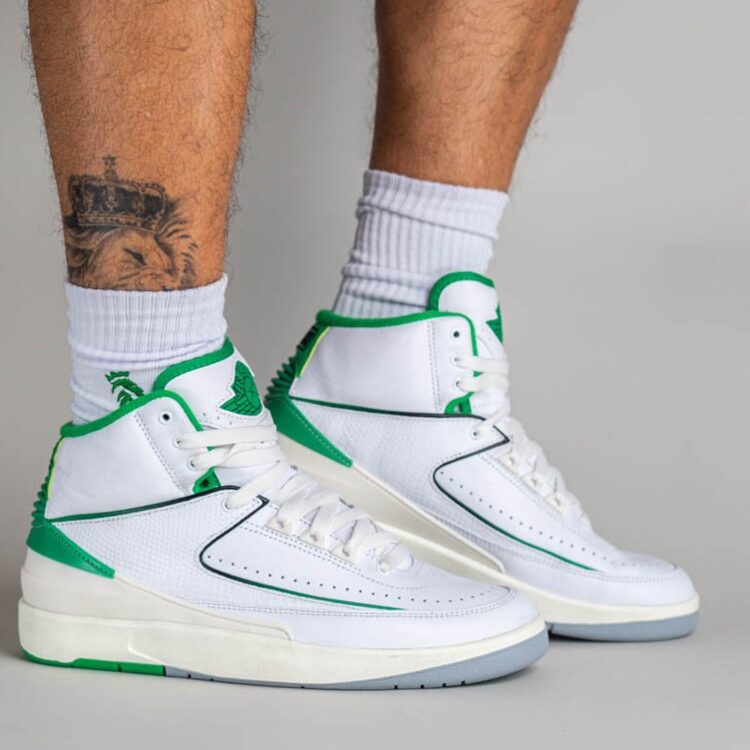 images courtesy of Nicekicks 
Latest posts by tayib salami
(see all)